Isobel Griffiths Ltd is the leading orchestra contractor in the UK and has been handpicking the crème de la crème of London musicians for major feature films, television programmes, video games, records, commercials, live shows and production music for over 30 years.
Having worked on over 11,000 projects across all media, Isobel Griffiths Ltd continues to set the bar for bringing together the best musicians for every project.
"Isobel Griffiths Ltd is a company of 9 people and we play a major role in the London session scene. We feel very fortunate to work with so many fantastic musicians in London and with brilliant composers and producers from across the world to help make their compositions come alive in the studio. It is our philosophy that every project, no matter how large or small, is treated with the utmost professionalism, care and detail. Sourcing the right musicians for the needs of each project is something we are passionate about."
– Isobel Griffiths
Our Team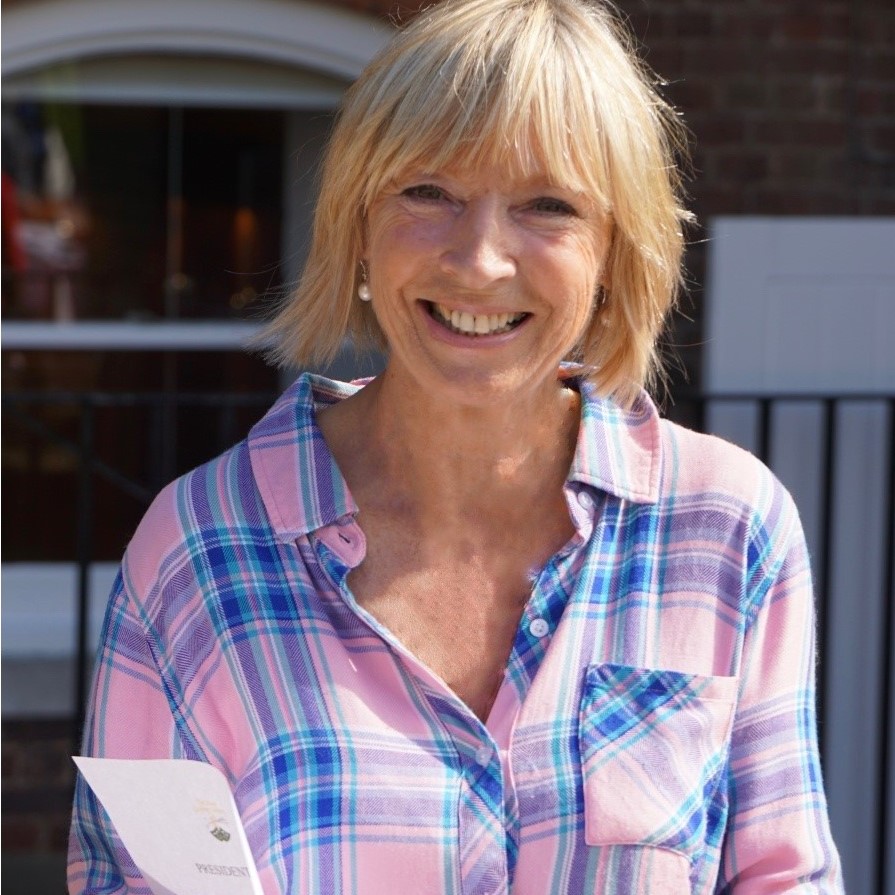 Entering the music industry in the late 1970s Isobel started out as personal assistant to the composer Jeff Wayne and after a year or so she became his in-house Fixer/Contractor for commercials, pop records and TV dramas. In 1985 she started her own company simultaneously working part-time for the composer George Fenton in an old warehouse in Chelsea next to The 606 Jazz Club housing herself, Alice (her German Shepherd), George and his 7ft Bösendorfer piano.
A year later George and his piano moved to central London (Alice is still blamed for this) but, all thanks to George's faith, friendship and loyalty Isobel was now ready to survive on her own.
More than 11,000 projects later Isobel now surrounds herself with a dedicated team led by Lucy Whalley (CEO), Mandy Hadler (CFO) and their experienced fixers/contractors who are headed up by Senior Contractors, Susie Gillis and Amy Stewart.
Lucy joined Isobel Griffiths Ltd in 2007 after working in legal administration and as a researcher in television production. Lucy enjoyed a very happy 11 years fixing under Isobel's mentorship, learning the craft and honing her skills by throwing herself wholeheartedly into every project and having the privilege to learn from the best.
In 2018, Lucy was honoured to take her place as CEO of the business that Isobel has so lovingly nurtured from inception to its renowned place in the industry today. Whilst there can only ever be one Isobel, Lucy is committed to upholding the same values and integrity that the name Isobel Griffiths represents to both musicians on the session scene in London and clients across the world.
Working with such talented musicians is a career highlight for Lucy. Their outstanding musicianship, professionalism, passion and sense of camaraderie is very special, and she feels it's a true pleasure to facilitate the culmination of our musicians' skills with that of our clients' creative artistry.
Mandy joined the company in 1999 after previously working in accounts for a major record label.  After 19 years at Isobel Griffiths Ltd Mandy was promoted to CFO in 2018.
Susie Gillis
Senior Fixer
Susie joined Isobel Griffiths Ltd in 2013. Before joining the team, Susie worked as an assistant to composer, Richard Harvey, and as production assistant at music publisher, ABRSM.
Amy Stewart
Senior Fixer (currently on Maternity Leave)
Amy has been with Isobel Griffiths Ltd since 2015, after previously working with the Orchestra of the Royal Opera House in Covent Garden.
Jenny joined Isobel Griffiths Ltd in 2018, having moved to London from Newcastle, where she worked for an independent record label and recording studio.
Sara joined the company in 2019, as a support assistant to the fixing and admin teams. Prior to this, she worked in live events, music education and as a studio bookings assistant at Bell Music.
Amy joined Isobel Griffiths Ltd in 2022. Prior to her move back down south, she worked as the Concerts and Orchestra Manager for chamber orchestra, Manchester Camerata.
Justina Gibbs
Accounts and Admin Assistant
Justina joined Isobel Griffiths Ltd in 2022 after previously working as the Finance Manager for a catering company in London.